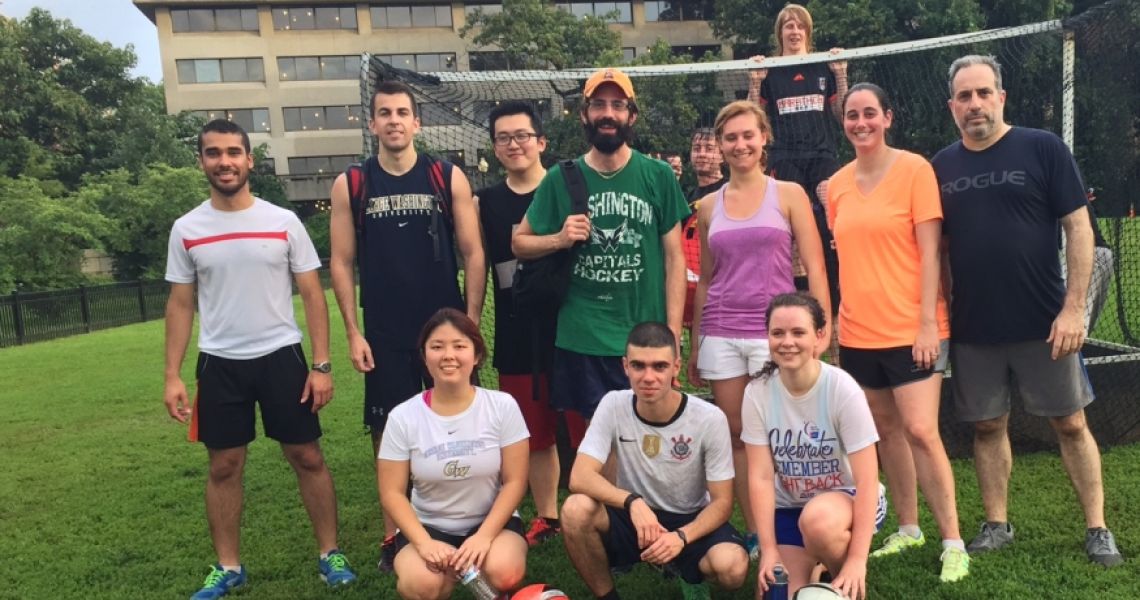 Date
Title/Publication
Description
March 13, 2016
BBC News report
A BBC News report in March 2016 has highlighted the work of the Bethony and Hawdon labs which are infecting healthy volunteers with hookworms in a clinical study to help the development of a vaccine against the parasite that can cause severe disability and anaemia. Please see our video link.
July 9, 2015
Bethony v. Nixon MITM Cup Match
The Bethony and Nixon laboratories met in a soccer friendly held at Francis Playground, DC. Showcasing both the soccer talents of the 5th and 6th floor, the Nixon Ninjas surged ahead after a rain-soaked half-time to defeat the Bethony Bruisers 8-4.
July 22, 2014

Plieskatt JL, Feng Y, Rinaldi G, Mulvenna JP, Bethony JM, Brindley PJ.

"Circumventing qPCR inhibition to amplify miRNAs in plasma."

Biomarker Research. 2014 Jul 22;2:13

Technique Update & Latest Publication:
Residual levels of anti-coagulants such as lithium heparin often remain in plasma. When RNA is isolated from plasma, the heparin also co-purifies which can confound the detection of circulating miRNAs in biomarker development by inhibiting reverse transcriptase (RT) and qPCR screening. We recently improved on conventional treatment protocols, reducing time, cost, and exposure of RNA to unfavorable conditions.

Read more about incorporating Bacteroides heparinase during your RT protocols to eliminate interference and improve your qPCR results.